Community Oven Day!
December 9, 2018 @ 8:00 am

-

12:00 pm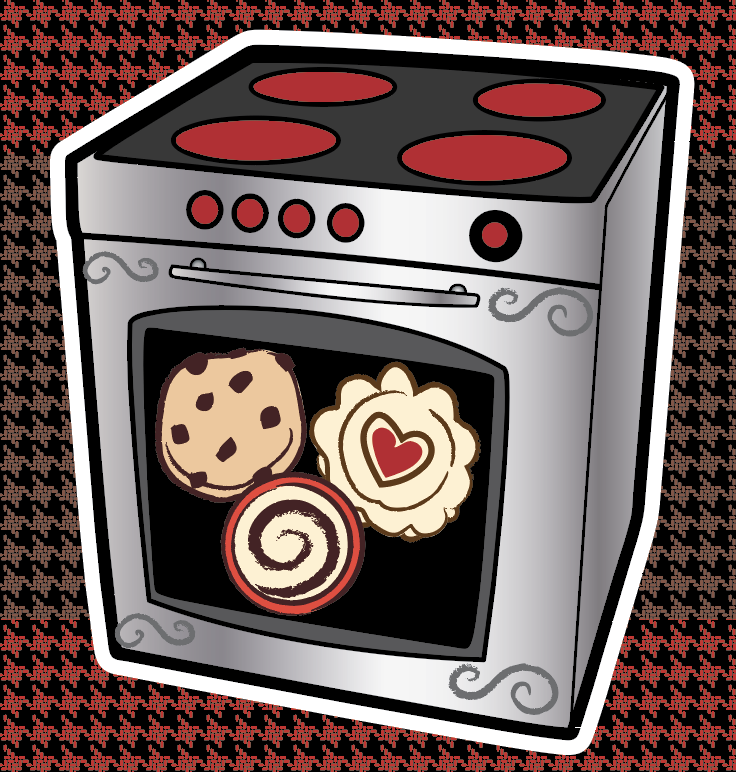 Get all of your holiday cookie baking done at once with minimal cleanup, it's a dream come true! Due to the popularity of this event, we will be offering three different dates this holiday season for you to bake off your cookie recipes in our commercial oven. Meet new neighbors, try their favorite cookies, and get into the holiday spirit!
Cost: $30 per person / 10 tables max.
Get your tickets through Eventbrite!
What to bring:
Your own pre-made (prepared, unbaked) cookie recipes
Your own specialized tools (rolling pins, cutters, scoops)
Your own finishing ingredients (sprinkles, icings, sugars)
Up to 2 people along with you to help (please see restrictions below)
What we provide:
Ten 18″ x 24″ baking sheets lined with parchment
One 6′ table to prepare and finish off your cookies
One rolling rack, designed to hold multiple full sheet pans
Our 24 sheet-pan capacity commercial revolving tray oven (set at 350 degrees)
A Creative Cakes baker to load the trays into the oven and pull them out for you
Cookie boxes, should you need them
Clean up of your station and pans
Restrictions:
Due to heavy equipment in our production area (mixers and such), we do not recommend that children under the age of five attend Community Oven Days. Children will need to stay in their family's own reserved area. Safety first!
Children count as a "person" in regards to the "plus-two" you are allowed with each ticket. It's a matter of space. Keep in mind, it's only a six-foot table! 🙂
You should be able to stand for the entire four-hour duration of the class. Seating is not available for all attendees. If you have physical limitations, it is best to call the bakery in advance of the class to see if we can accommodate you.
CLASS CANCELLATIONS: We require 7 DAY CANCELLATION NOTICE if you won't be able to attend your scheduled class. If less than 7-days notice is given, you will forfeit your payment as we have already made preparations for your attendance. We will make every effort to work with you to reschedule your class/event.
Note: All events and specials are hosted at the Tinley Park location ONLY. Specials are for CC Rewards customers only and are limited to walk-in customers. We reserve the right to limit quantities on daily specials.